This weekend there was a street fair in Japantown. For the past 2 days, it was very sunny and nice. It's nice to see everyone with their families enjoying themselves.
There were so many food stalls of Japanese food and the live music was mainly hip hop or traditional Japanese music.
I saw many cute dressed up people, I wanted to take photos of everyone and everything

Today I go out in GOLDS Infinity !! It's one of my favorite brands

Recently I got a new coat from GOLDS which is pictured here


I went to
PikaPika
and took purikura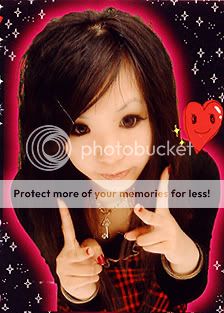 Today's coordinate!

One Piece
- GOLDS Infinity
Necklace
- d.i.a
Bag
- GOLDS Infinity
Bangles
- some accessory stall
Tights
- forgot
Shoes
- from a trade
Black Peace Now
is having a sale so I went to buy something...
I gotten a necklace! I saw it in Kera and really liked how it can be worn with a simple shirt... which is me almost everyday www


Close Up

- LiLY